280+ Vintage 2
Professional development in orgs, human loops & UIs, functional environments
Week 2 of my newsletter! Let's hope the trend continues. ☺️
---
Human Capital
It feels as if there's a groundswell of startups focused on coaching, professional development, learning new skills, etc. To be fair, companies and services in this arena have existed for some time. Executive and professional coaching was a thing long before BetterUp came around. SuccessFactors was an Internet 1.0 company focused on human capital management that went public in 2007 and then was subsequently sold to SAP in 2011. Yet, why does it feel like this market is having "a moment" right now?
A few weeks ago, my colleague Ian shared an article with me from the head of research at Carlyle titled "Thinking Beyond the Cycle." I'd highly encourage folks to take a look at this piece. In the article, the author writes:
"Human capital is the finite resource that constrains the growth of businesses: managerial talent, creativity, professional networks, and the capacity to manage complex situations and execute in circumstances that others cannot. Human capital not only offers the prospect of faster growth, but also uncorrelated returns from the specific actions undertaken to unlock value."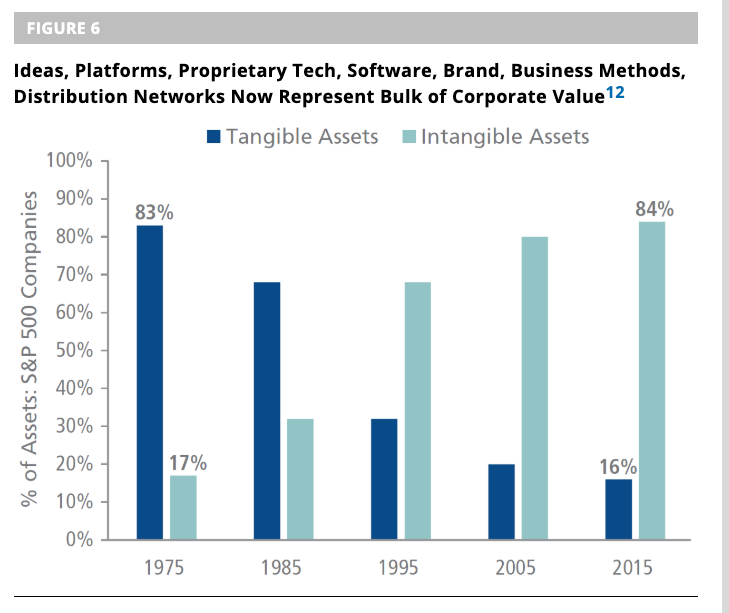 As companies pay more attention to the growth and development of their employees, a new stack of tools will emerge to help them measure ROI and add data to guide these activities. In his post announcing Lightspeed's latest investment in BetterUp, partner Will Kohler notes:
"The rapidly growing number of customers are experiencing the results — with BetterUp's coaching, clients have seen results including a 26% jump in job performance, a 25% increase in focus, and a 15% reduction in burnout. Employee intent to stay with one organization increased by over 63% with BetterUp coaching. That's the kind of ROI that companies need to justify the more than $200 billion spent on learning and development every year."
---
Tools for Loops
This week, Scale announced a $100M Series C at a $1B valuation to enable AI, machine learning, and computer vision companies with their data labeling platform. Through an API, Scale connects customers to high quality training data labeled by a roster of humans on the backend. The emergence of Scale, along with other companies (Appen acquired Figure Eight earlier this year) posits an interesting model and opportunity.
As more companies incorporate forms of machine learning into their workflows or products and startups natively oriented around ML continue to emerge, the prevalence of data-human loops will grow to maintain data integrity and accuracy. I'm interested in seeing low-code / no-code solutions that power interactions with the backend of humans and training data. How configurable can one make the end workflows and UIs? Props to Hima for tipping me off to this thread.
This is just another set of thoughts in my attempt to piece together the world of operations automation and the acceleration of software development. I'm attracted to these fields as a believer in a strong form of the "software eats the world" hypothesis where every business will need software and processes to run their customer touch points and internal tooling. Look at some of the better known companies of our time — Brex, Opendoor, Flexport. None of these are pure play software companies.
---
Environments-as-a-Service
A few years ago, a company named Bowery spun up and unfortunately, wound down within a few years. Bowery enabled engineering teams to automate a development environment and configurations in the cloud. One could easily spin up tools in use for new team members, and a company could analyze workflow and activity.
Software engineers typically use a variety of tools, libraries, and solutions — more so than their peers in other functions like design, marketing, recruiting, etc. Yet, each department does use a specific set of apps and services tailored for their role i.e. a functional environment.
I wonder if there are ways to enable the re-creation of a team or function's environment in the cloud for a multitude of positions — Bowery for recruiting, Bowery for design, etc. Critics would contend that organizations are so unique, making this hard to productize. Then, maybe the solution is to build a Notion-esque product — opinionated, but a blank slate. If you are a founder or entrepreneur going down this path, one other point worth mentioning is thinking through how big a team or department's "checkbook" is. For example, sales teams historically have the wherewithal to buy a lot of apps for their needs because sales is a revenue center. Thus, pay attention to the depth of the need and ability to pay for the service.
If you have any thoughts, feel free to DM me on Twitter. All my writing can be found on my personal site.